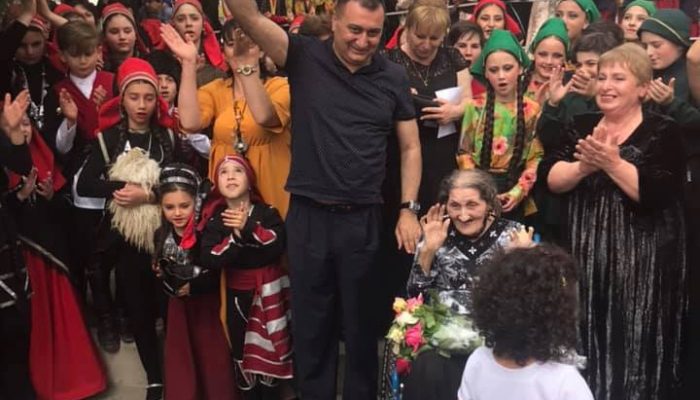 Receiving the star of fame for Rusudan Mchedladze
On May 19, 2019, a honorary star was given to Rusudan Mchedeladze, a renowned choreographer, artistic director of the Combined House of Culture, Artistic Director of the Combined House near the Kaspi of Omar Kelaptrishvili.
Rusudan Mchedeladze has received many, diplomas, awards, medals and memorable gifts. She has greatly contributed to the development and popularization of Georgian culture.
The charity concert-evening was held with the support of the Chamber of Georgian culture and Caspian City Hall.