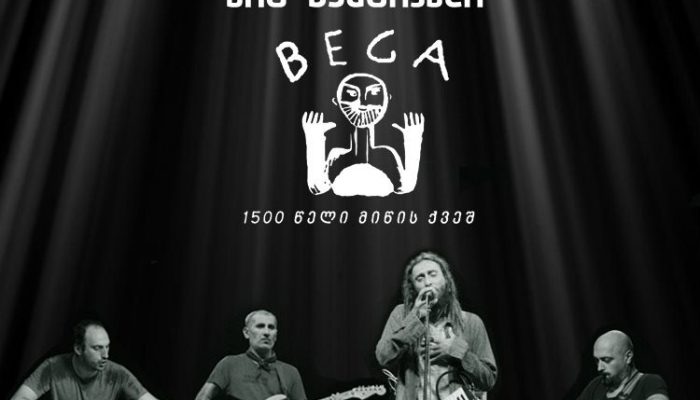 "Bega-Fest" was held in Manglisi for the first time this year
"Bega-Fest" was held in Manglisi for the first time this year
On August 31st, the multifunctional art festival "Bega-Fest" was held in Manglisi for the first time this year. Exhibitions in Manglisi Central Park featured works of art, individual artists' work, handmade items, local production products.
The exhibitions were presented by AAIP. Tetritskaro Center for Culture and Sport, Koda Community Education Center, Tsintskaro Community Fund "Kodori" 2013 and AIP Tetritskaro Youth Center. Prior to the concert program, the audience addressed the AAIP. Head of Tetritskaro Center for Culture and Sport Davit Kazakhashvili. He expressed his gratitude to the festival participants, supporters and noted that the future "Bega-Fest" will be established as a traditional Manglisi festival and will be of a larger scale. Participants in the concert were: Local folk ensembles at the Center of Culture and Sport: "Goodareki" "Sameba", "Didgori" "Lomisi".The musical evening continued with the concert of the band "Region" and Dj ROMA J music program. The festival was attended by the Mayor of Tetritskaro Giorgi Koridze together with the local authorities.
The aim of the "Bega-Fest" is to use the culture of Manglisi to cultivate the culture and tradition of Manglisi as an ancient Christian, cultural hub and popular tourist destination. In the future, in the town of Manglisi, with the involvement of Georgian and foreign artists working in the re-differentiation of "Bega-Fest", large-scale cultural specialists will be celebrated.
The festival was initiated by Manglisi Development Fund, organized and sponsored by Tetritskaro City Hall, with the support of Kvemo Kartli State Trustee Administration and Georgian Chamber of Culture.