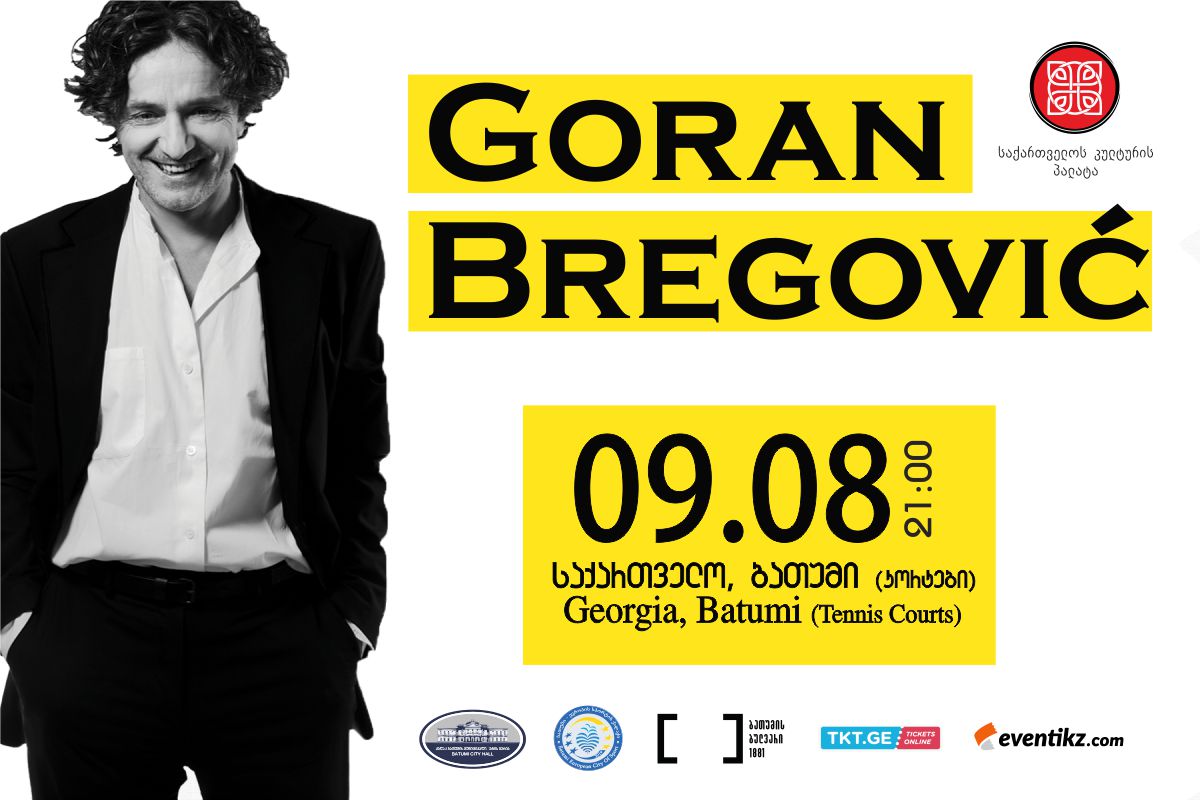 Project Description
📆 Date: 9 august
🕕 Doors open: 19:00
🕗 Concert start: 21:00
🔹After (DJ set): 23:00-01:30
📌 Address: Batumi Tennis Club
🎫 Tickets: http://tkt.ge/GoranBregovic
I basket – 30 Gel
II basket – 40 Gel
III basket – 50 Gel
✨ Goran Bregovic is a composer of many famous songs and soundtracks, for example he worked with director of many well-known movies emir kusturica and made songs which featured singers like: iggy pop and Cesária Évora.
🎶 His music mixes together Balkan folk, Rock and symphony. This kind of unique mix of genres makes a lasting impression on the listener.
🎷 Goran Bregovic is leading a busy life of touring and performing on events, accompanying him is "Wedding and Funerals Orchestra",who he leads, in none of the countries he visited he never left an empty seat in the concert hall.